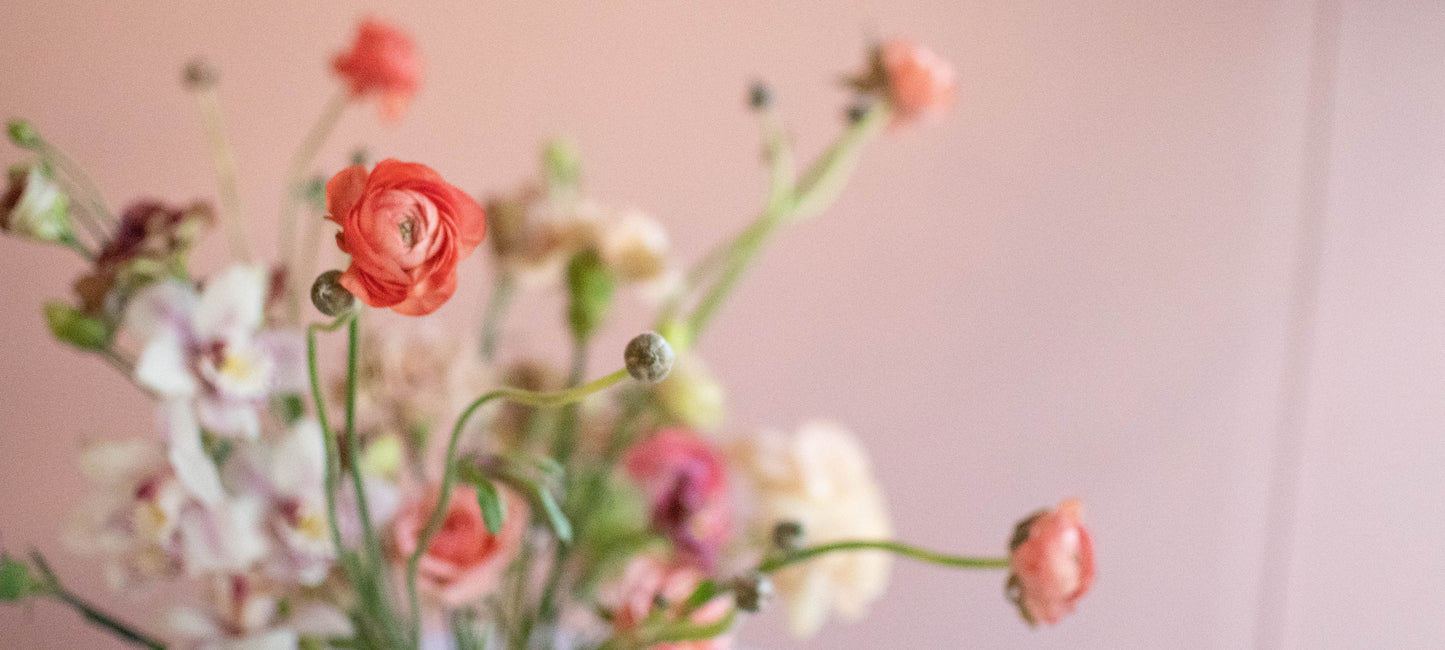 meet andrea, our owner & creative founder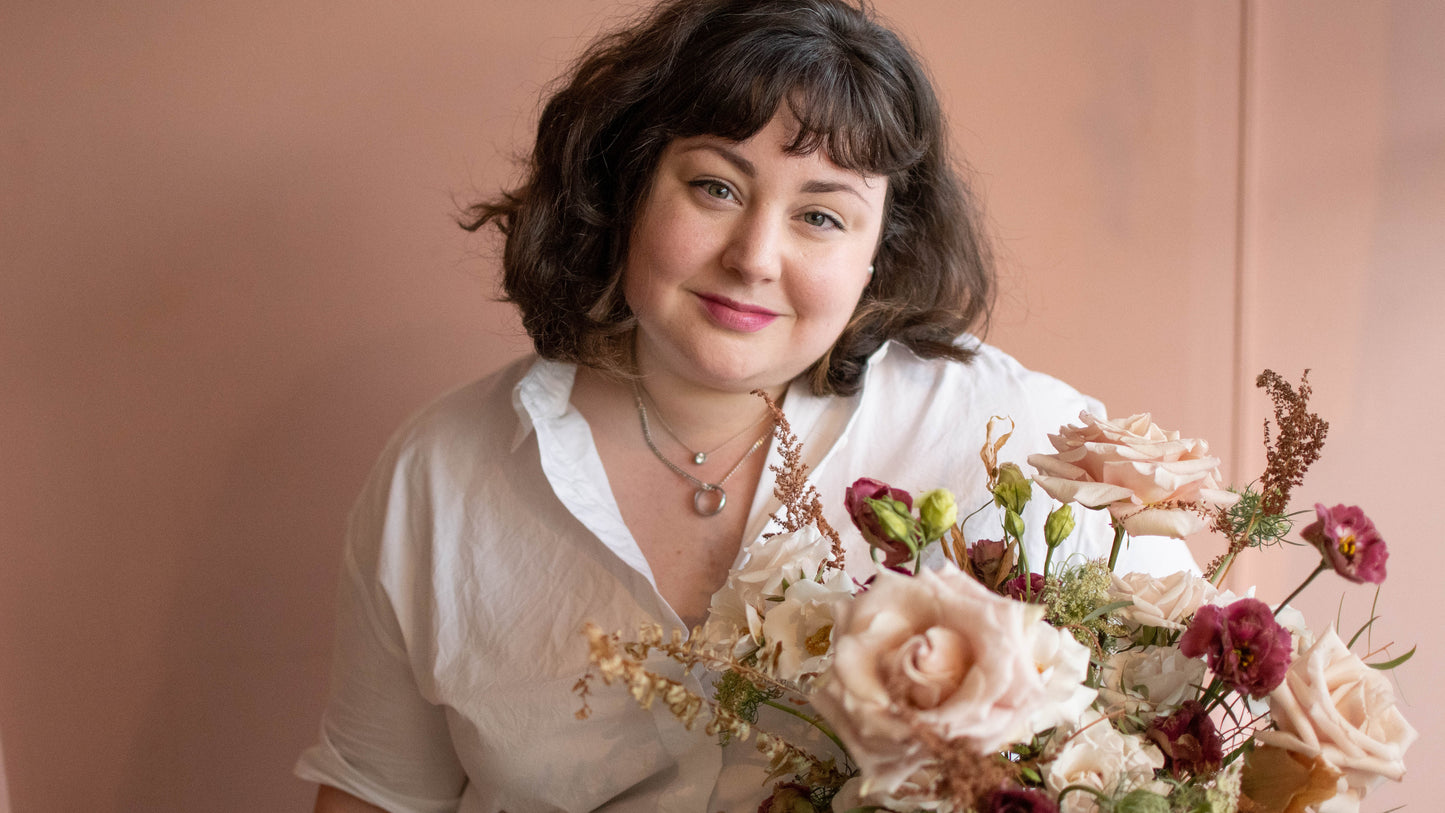 "I love creating beautiful things, and especially I love evoking emotions."
Andrea has been immersed in the arts since childhood. She is a classically trained pianist, professional photographer, makeup artist, and self-taught floral designer. Despite her first job washing buckets at her mum and aunt's flower shop, she never suspected her heart to be captured by florals. Much to her surprise, she bought the business in 2018 and has been flowering full time ever since.
With a profound love of nature and of colour, Andrea's work is largely influenced by Japanese ikebana and fine art. Her passion lies in creating impactful, sculptural pieces - projects that break the traditional mould of what florals are or should be.
When she's not in the floral studio, she'll likely be cooking or enjoying delicious food, taking a stroll through the woods, or laughing at games night with friends and family.
"Flowers are just heartbreakingly beautiful, so of course they're all divas. Even stems of the same variety each have their own flavour and mood, and it makes them a challenging medium for art. You have to balance the creative vision with how the flowers want to behave. I love it."