Delivery, Pickup & Returns
Shipping & Pickup FAQ
Everything you need to know to get your hands on the goods!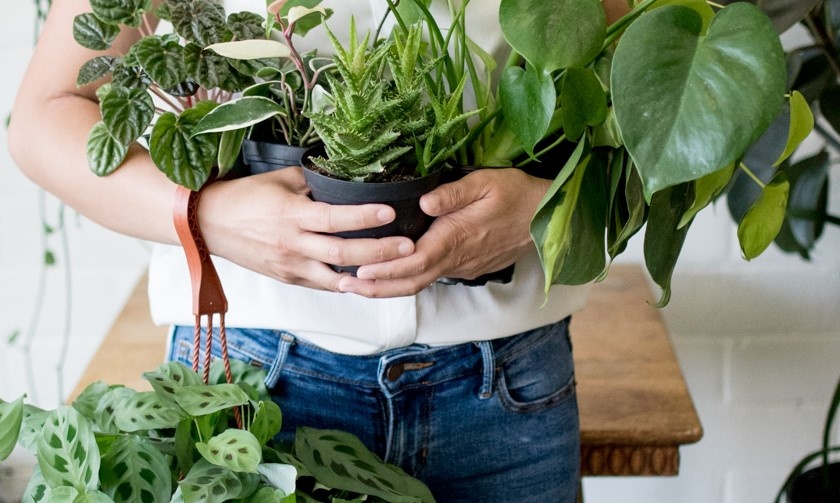 Where do you ship?
We ship to all Canadian Provinces & Territories.
We do not ship internationally at this time.
Are you still shipping even with Covid-19?
Yes, we are still shipping! However, during colder months we do not ship plants. 
We have put sanitary measures in place and are working hard to get you your orders!
What shipping options are available for Canada?
Canada Post

This option is valid for all Canadian addresses.
Choose this option at checkout.
Shipping rates vary by province and package size. Rates will be calculated at checkout.
This option is not available for fresh florals. 
Plants are only available to ship Canada-wide during our warm months, typically from April to October.



Local Delivery


This option is available for addresses within the Island of Montreal, and certain sectors of Laval and the South Shore.
Choose this option at checkout
Montreal & West Island: $13.00.
Laval & South Shore: $19.00.
When do you ship and how long does it take?
Canada Post

Plants are shipped on Mondays to prevent packages from sitting over the weekend in transit
Orders destined for Montreal, Ottawa, and Toronto may ship out on Tuesdays
General transit estimate: Please note that shipping times vary and may be delayed due to COVID-19:
Expedited: 5 - 15 business days
Xpresspost: 3 - 10 business days
You will be provided with tracking information via email.
Please note that national and provincial holidays may be cause for delays without prior notice. 

 ***Please note that Saturday Midnight EST is the cutoff for same-week shipments via Canada Post. Orders placed after Saturday Midnight will ship the following Monday.



Local Delivery


Orders placed before 4:00 pm EST qualify for next-day delivery. 
Due to the variety of delivery services we employ, your order may arrive any time between 11:00 AM - 9:00 PM.  We cannot guarantee a delivery time. 
Unfortunately we cannot provide tracking information. If you require information about your local delivery please call 514-694-4620 and have your order number ready!
Please note that national and provincial holidays may be cause for delays without prior notice. 

Can I pick up my order?
Yes, you can!

Choose this option at checkout.
Option to pick your date and time.
You will receive an email notification when your order is ready to be picked up.
How are plants packaged for shipping?
Plants are packed in recyclable paper sleeves.
Shredded wood fibres or shredded paper is used to cover the soil to prevent soil loss. This can be composted after unwrapping your plants.
Products are arranged in boxes for their journey, insulated and padded with unbleached paper or bubble wrap where necessary.
If packing peanuts are used, they are starch-based and will dissolve with water!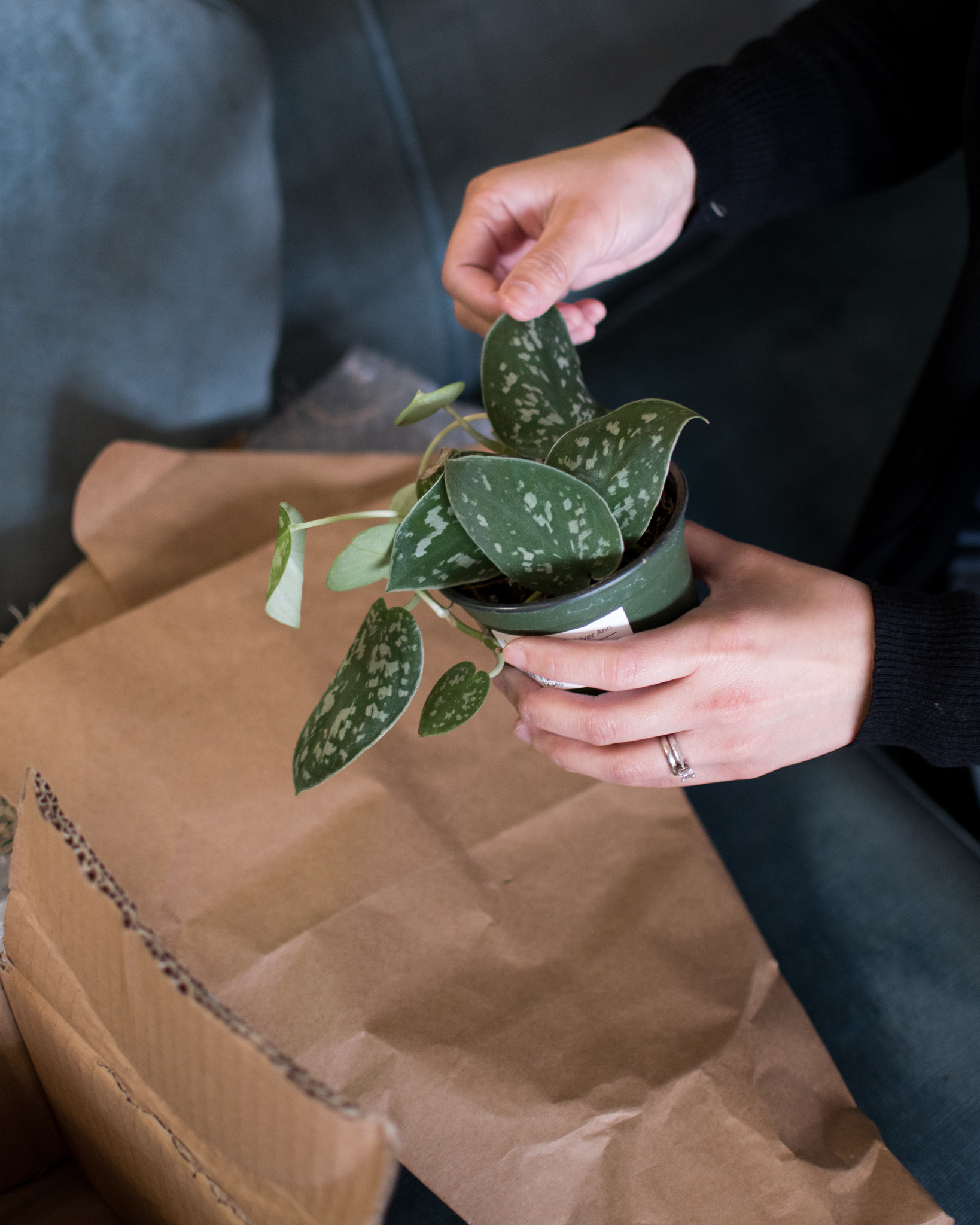 Returns
What is your return policy?

We're sad to see any foliage friend not be able to stay at its new home, but in the event that you would like to return any plant or flower to our shop, here's what you need to know:
We do not accept any returns, in store exchange only
Florals are Final Sale
14 Day guarantee on plants - provided you have not repotted, transplanted, or fertilised or divided your plant in any way.
We guarantee healthy plants on arrival. If they're significantly damaged or die within 14 days of arrival, we'll replace them or refund them. If there are any problems with or damage to your order, please take photos right away and contact bonjour@studiofoliage.com within 48 hours of receiving your parcel.  
Still have questions? Reach out at bonjour@studiofoliage.com!